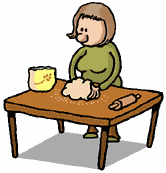 You have probably heard of the Mediterranean diet, and how it can help to allow a long, healthy live: in fact, more and more studies are confirming the health benefits of traditional Mediterranean foods. The Mediterranean diet is better not only for human health, but for the environment, and it is also really tasty! Lots of fruits, vegetables and legumes, fish and seafood, whole grains, mono-unsaturated olive oil, herbs and spices, choosing quality, flavoured ingredients... it is more than just a diet, it is a way of live. We focus here on our core business, herbs, packed with minerals, antioxidants, vitamins, whose rich flavours and aromas allow them to replace some salt, harmful to our health. Archaeological evidence shows that the use of herbs dates back to ancient Egyptian, Chinese and Indian cultures, for cooking, cosmetic, medicinal purposes.
According to HuffPost Wellness Editor, dr. Patricia Fitzgerald, there are a number of healthy herbs: among them Calendula, Lavender, Oregano, Rosemary, Thyme.
Here you can find some tasty, healthy, sometimes unconventional recipes if you want to give a go...
BANANA, STRAWBERRY, ALOE VERA SMOOTHIE
EGG SALAD WITH CHIVES AND CALENDULA
CHICKEN FLAVOURED WITH HELICHRYSUM
GRILLED FISH WITH TANGERINE AND MARJORAM
PICKLED KALAMATA OLIVES SARDINIAN STYLE
TURKISH DELIGHT WITH LENTISK MASTIC
GNOCCHI WITH BUTTER, PARMSAN AND SAGE
SALAD WITH CHEESE, THYME HERBA-BARONA AND OLIVES
FRESH MARJORAM PESTO***Recipe January ***
BAKED ONIONS WITH ROSEMARY***Recipe February ***
CREAM OF LEEK AND POTATO SOUP WITH THYME ***Recipe March ***
CALENDULA AND CARROTS RICE ***Recipe April ***