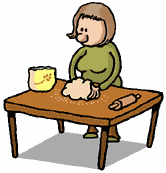 PICKLED KALAMATA OLIVES SARDINIAN STYLE
Ingredients:
Organic, mixed purple and black, just picked (before becoming fully ripe) Kalamata olives, well washed: make sure that they are as unbruised as possible
Water
Salt
Garlic, finely chopped
extra virgin olive oil
vinegar
oregano
thyme (fresh or dried) or fresh parsley, finely chopped
Preparation:
The essential thing is to extract the oleuropein (it makes the olives very bitter when just picked) from the olives. It is an ancient process and it take a long time, but it is worth... You can do this by curing them in warm water (not really hot) and changing it daily, for at least 7 days: they will need a shake every day. But, before that, you have to slit each olive to break the skin (two or three slits with a sharp knife to allow the water to penetrate). Olives must be completely covered with water, making sure none are poking out. Make sure the container is covered by a lid, in a cool, dark place. On the 8th day, change again the water, this time salting it, always warm, but not hot. After one further day, you can drain and dress your olives, drizzling them whit oil, a little vinegar, garlic and herbs. You can eat them straight up (they are pretty darn yummy), or store in a sterilised jar: in a refrigerator they will taste good for many days! It is an excellent antipasto idea: marry it with goat's cheese.