Stuffed vegetables are fun and festive, a tasty tradition in Italian cooking: this recipe combines artichokes, legumes and bread to get a complete and healthy meal.
ITALIAN STUFFED ARTICHOKES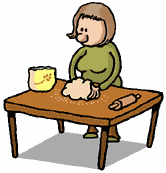 Ingredients: 4 servings as appetizer (double the quantity if you want a full meal)
4 medium fresh artichokes
1 cup boiled legumes, at your choice (beans, chickpeas or lentils ) blended and pureed
2 cups Italian style breadcrumbs
1 egg
2 -3 tablespoons of grated parmesan cheese or 2 -3 tablespoons pecorino romano cheese (pecorino romano has a more intense, salty flavor, so be careful with salt)
2 tablespoons Emmental cheese
1 tablespoon fresh parsley, finely chopped
1 teaspoon garlic salt, or 1 clove garlic,
minced 1⁄2 teaspoon dried oregano
1⁄2 teaspoon dried marjoram
1⁄2 teaspoon dried thyme
pepper, extra virgin olive oil and salt, as needed
Preparation:
Rinse the artichokes under cold running water, handling with care, trim off the tough outer leaves, tugging leaves outward to loosen slightly for stuffing. Pre steam the whole artichokes, ten minutes, and set aside to cool. The stem is delicious and edible, just peel the tough outer layer: they can be chopped up and used in the stuffing as well, or cut into thin slices to create a nice, very tasty side dish. Meanwhile, in a medium bowl combine bread crumbs, legumes, cheese, egg, parsley, garlic salt, herbs and pepper. Mix well; slowly add the oil till the crumb mixture is moistened enough to stick together. Trim off stems so artichokes sit on a flat surface and snip the thorny tips off the top leaves, and remove the center of the artichoke. Holding artichoke by base, firmly rap the top of it on a hard surface: this will open it so it can be stuffed. Stuff each artichoke with crumb mixture. Tightly pack stuffed artichokes together, snugly side by side, in a large baking pan and fill bottom of pan with 1/2 to 1 inch of water, adding 3 tablespoons oil. Cover tightly with aluminum foil. Cook on 180 degrees for approximately 20/30 minutes (depending on size of artichokes), then remove aluminum foil, drizzle the top of each artichoke with grated Emmental cheese; grill until the top is golden brown and slightly crunchy (10 minutes). Cool for 5 minutes; serve and enjoy!