The fields, this month, are yellow and orange because of calendula blossoms. Calendula is rich in vitamins and minerals: it is considered "poor-man's saffron". We can harvest it, to cook a simple, yet tasty and healthy recipe... (you know, Ippocrate quote "let food be your medicine and medicine be your food")
CALENDULA AND CARROTS RICE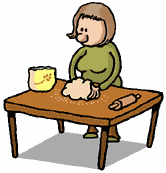 Ingredients: 4 servings
1 big cup of rinsed brown rice (white rise can easily be substituted)
1 onion, finely chopped
2 grated carrots
1 cup fresh,
rinsed calendula petals
Extravirgin olive oil, salt, as needed
coriander (calendula pairs well with the citrusy taste of coriander) and pepper if you like them
Vegetable broth, as needed
a knob of butter
Preparation:
Saute onion and carrots in the olive oil. Add the rice while stirring. Then add hot vegetable broth, turn the heat to simmer, cover and cook until the water is absorbed (usually 40 minutes for brown rice and 20 minutes for white rice). When the rice is nearly ready, stir in the calendula petals, salt to taste, and add spices if you like them. Before serving, a knob of butter will create a delicious creaminess. Enjoy.