TREKKING, HIKING, WALKING, CYCLING, HORSEBACK RIDING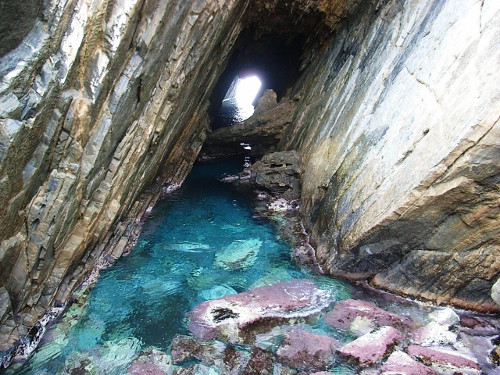 If you enjoy nature, the best way to discover the beauty and diversity of Sardinia's interior is on foot: Sardinia really does have a wide appeal. In Sardinia, trekking, hiking and walking "off the beaten track" is a lovely experience, especially in this season. It is not hot, but the sun usually shines, warming you up. In fact, one of the first things that makes Sardinia ideal for walking holidays is its beautiful Mediterranean climate. Typically, the weather is warm and mild in March, April, May, September and October, with pure and fresh air. Spring season offers a colourful scenery, plenty of flowers.
Many areas in Sardinia are still not discovered by trekkers: for sure you'll have unspoiled nature, great landscape, wildlife reserves, stunning natural scenery, gorgeous flora and fauna, sea-sculpted rock formations, mountains, evocative and fascinating prehistoric sites (nuraghi, giants' tombs, Domus de Janas), beautiful beaches and rocky inlets, often accessible only on foot or by boat, culture and folk traditions. Miles of untouched coastline, rugged granite peaks, ancient, mysterious standing stones, a mix of coastal and mountain hikes. You can experience homestay in amazing ethnic villages to gain a true insight into the rural life of the friendly local people. And, of course, balmy climate, nice meals, cheese tastings and good wine.
A special way to explore the landscape of Sardinia is a tour with the "Trenino verde" (The little Green Train of Sardinia). For more info: https://en.wikipedia.org/wiki/Trenino_Verde
Speaking of walking, there are few marked routes but many hiking outfits offer guided excursion: it is better than to experience the difficulties and frustrations of trying to read outdated maps, or found yourselves lost in nowhere...
"Selvaggio blu" path, from Pedra Longa (near Baunei, in Ogliastra) to Cala Luna, near Dorgali, is one of the most beautiful and extreme paths: probably the most difficult trekking in Italy. It runs on top of a remote limestone coast, with spectacular ridges above the sea, sea cliffs, gorges, beaches, caves and rock arches. For more info: http://www.selvaggioblu.it/
Sette Fratelli (Seven Siblings) Mountain, a park to the East of Cagliari, a 1016 meter high peak, offers a hard task, granit stones, typical "macchia mediterranea" herb-scented maquis. It is a paradise for mountain bikers and for trekking lovers.
WWF Park Oasi Monte Arcosu, to the West of Cagliari, 20 km., is a protected area with a magnificent Mediterranean Forest made of holm oaks, cork oaks and special endemisms. Steep valleys, hill and some mountains reaching up to 1000 mt above the sea level, with a Visitor Centre, 2 nature walks, trekking routes, observation huts. It offers a range of day hiking opportunies, plenty of typical fauna and flora (the rare Sardinian deer lives here). For more info: http://www.wwf.it/oasi/sardegna/monte_arcosu/
The only Sardinia's Unesco site, Barumini, with the adjacent, rather unique wild horse covered mountain plateau called the Giara (Gesturi and Genoni - Giara Park) offers a visit to former monastery of the Order of Friars Minor, a Geo-paleosite, the Civic Museum of the horse of the Giara, and of course you can enjoy the view and watch the famous wild horses. For more info: http://www.parcgenoni.it/en/trails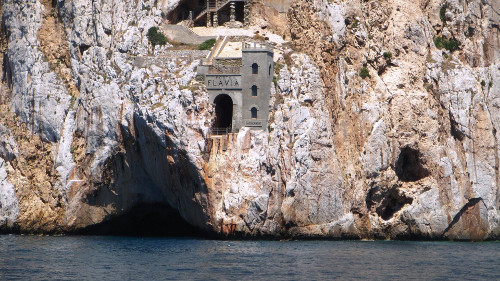 On the west coast, the Iglesiente area boasts a well-developed network of trails and country road. "Miniere nel blu" trail starts from Masua: "Cala Domestica", "Pranu Dentis", "Monte Rosmarino" "San Nicolo su Solu" "Gutturu Cardaxius - Grùgua" "Su Fundu Mannu" paths, near Buggerru, cross a panoramic area and offer ancient routes used by the miners to bring mineral and charcoal transported by donkeys to the next harbour. A really amazing view over Pan di Zucchero rock and Porto Flavia. For more info: http://www.sardegnadigitallibrary.it/documenti/17_151_20090529170042.pdf In the whereabouts we can remember also the old Roman Road that runs through the forests between the caves at Grotto Su Mannau and the Roman temple of Antas.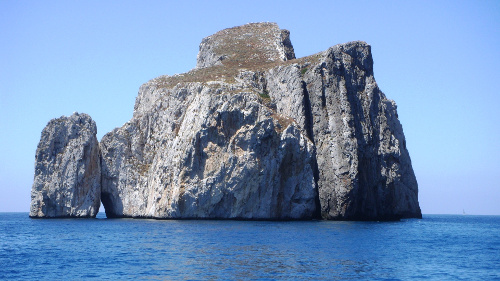 Here in Sant'Antioco, lacking in glamour, but rich with history, a tranquil backwater, two quaint ports, a smattering of ruins dating back to pre-Roman times, sweeping Mediterranean savannah, the region's most unspoiled beaches, a spotty cellphone coverage, we have a lot of trails and dirty path, crossing very interesting, panoramic sites, through cliffside, empty grassland and Mediterranean scrub, along the rocky Mediterranean coast, buffeted regularly by the wind, isolated, simply and wild. You'll find quiet roads and empty rolling hills covered in thickets of myrtle, wild olive trees, figs, cypress, scrubs and heather. But we do have a famous path (not as famous as the Camino de Santiago...): Santu Jacu trail, that cross all Sardinia and our island too, it is just out of our door (see our country house). For more info: https://www.wikiloc.com/trails/hiking/italy/sardinia/santantioco http://www.camminando.eu/wordpress/in-italia/il-cammino-di-santu-jacu/
trekking: Sonebentu Social Trekking https://www.facebook.com/Ass-Sonebentu-Anima-di-Sardegna-578704255507341/