Good farm land is disappearing fast: we have more mouths to feed and less land to do it with. One of the greatest global challenges we face is to grow safe, nutritious food, in harmony with nature. We know good agricultural practices benefit our health today and for generations to come: it's a big responsibility.
For this reason we believe in and practice the sustainable agriculture model. We do not use any chemicals (fertilizers, pesticides, herbicides and fungicides) on our fields or gardens: our environment is completely natural, for a self-sustaining system.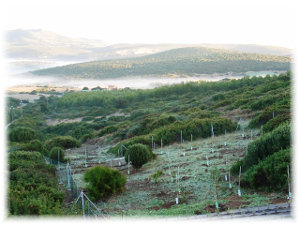 Our goal is to provide safe, high quality food and products, maintaining reasonable prices and respecting our environment. We do follow organic and more importantly sustainable farming practices.
We believe in building soil health by adding only compost made on the farm with hay, straw, leaves, and manure. We use drip irrigation on most of our crops as well as mulching to assist in protecting plants and to limit evaporation. We feel so proud of our products: we think their quality is higher than that of simply organic ones.
Our key-words are the following:
Diversity:
The synergy of diverse plants raised together creates a balanced ecosystem, returning fertility to the earth naturally.
Ecology:
Healthy soils promote disease resistance in plants and reduce the need for chemical pesticides or fertilizers. Providing habitats for diverse insect and animal populations helps keep pests in check.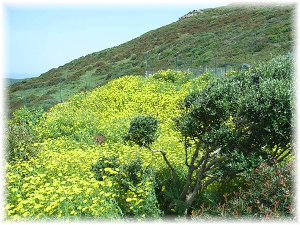 Precious water:
Good water is increasingly rare, it's really a precious resource. We don't want to do anything to make it rarer. That's why our farm captures rain water, keeping water use to a minimum.
We would like to transform local agriculture by connecting local farms and communities in a method that is environmentally and economically sustainable.
Thanks to you for the support!